
Winning results
in different cases.
TRUSTED CLIENTS

My client list is small for
individual attention
TRUSTED CLIENTS

At my practice you are a name,
not a number!
TRUSTED CLIENTS
MY PHILOSOPHY:
"I WILL FIGHT TO PROTECT YOUR LEGAL RIGHTS UNDER THE LAW."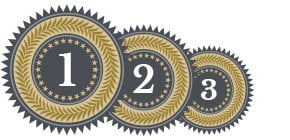 Maryam Parman, Car Accident And Personal Injury Attorney
Being involved in a serious accident can affect many aspects of your life. You may face an uphill battle to physical recovery. You may be unable to work and earn an income due to your injuries. You may face significant pain and emotional trauma. Because of this, there is no doubt that you will have many challenges as you face the road ahead. However, it is important to realize that you don't have to face them alone. Just as you call upon doctors for medical care, and your family for moral support, you should also retain an experienced personal injury attorney to fight legal battles on your behalf.
What You Need To Know About Insurance Companies
When it comes time to pay out on a claim, insurers always look for ways to minimize their losses. This is because insurance companies are businesses. They exist to make money. So if you are injured in an accident, or if your property is damaged in an accident, the insurance adjuster has a duty to his or her company — not to you. This is why it is so important to work with an experienced and skilled attorney like Maryam Parman. Ms. Parman is the legal strength you need on your side. She will fight to help you secure fair and full compensation for your injuries and damages.
A Leader In California Personal Injury Law
Attorney Maryam Parman has been helping California accident victims fight for financial compensation since 1998. As a founding member of the Avrek Law Firm, she represents clients in a range of personal injury, wrongful death and insurance bad faith matters. For more than 15 years, Ms. Parman and her attorneys have won in excess of $100 million in settlements and judgments. There are almost no types of injury cases that she has not addressed, and her extensive experience allows her to maximize financial recovery for her clients time and time again.
We Know What A Serious Injury Means To You And Your Family
When you work with our law firm, we understand that this is not just a legal matter for you. It is about your well-being, your family and your future. Our attorneys know these issues can be highly emotional and we are here to support you with the compassionate service you need during this difficult time.
Contact Our Law Firm
Ms. Parman and her team of lawyers have the very latest in legal technologies to efficiently handle your claim. Contact us at 626-227-7120 to learn more about how we can help you. We offer free initial consultations, and you will never be charged attorney's fees unless we win your case. Attorney Parman serves clients in Bakersfield, San Bernardino and throughout Southern California.
Serious car crash →
Brain injury →
Truck accidents →
Semi-truck collision →
Motorcycle accidents →
Wrongful Death →
"Every mountain top is within reach if you just keep climbing."
Maryam Parman represents accident victims in Bakersfield, San Bernardino and throughout Southern California. Contact us at 626-227-7120 to arrange a free consultation.
MY PRACTICE AREAS
Car Accidents
We are ready to help you secure compensation for your auto injuries.
Truck Accidents
Let our lawyers fight your legal battles, so you can focus on your recovery.
Pedestrian Accidents
If you or a loved one was injured in a pedestrian accident , we can help
Bicycle Accidents
Our bicycle accident lawyers can help you obtain the compensation you need and deserve.
Wrongful Death
We are ready to take your call whenever you are ready to talk.
Bus Accidents
If you were injured in a bus crash we can help.
Dog Bites
Let our Dog Bite Attorneys help you get the compensation you deserve. 
Burn Injuries
If you or a loved one sustained serious burns in an accident, contact our burn injury lawyers.
WHAT SAY MY CLIENTS:
The Law is hard, but it is the Law.



 



 



 



 



"I love you guys. You guys rock. You were always there for me and you made sure my family and I were OK. Thank you from the bottom of my heart."

Useless laws weaken the necessary laws.



 



 



 



 



"I am very happy for your help. Thank you very much for worrying about me. You did a great job and I thank you from the bottom of my heart. Thank you very much and Happy New Year."
My BLOG
We ran across a story from Minnesota that broke our hearts. It also got us…
REQUEST A FREE CONSULTATION
Fill out the form below to recieve a free and confidential intial consultation.